Dr. Kevin Baird
Dr. Kevin Baird is the Executive Director of The Bonhoeffer Institute, a training organization for pastors and Christian leaders in Cultural Reformation and a biblical worldview think tank. Previously, he was the founder and Executive Director of the South Carolina Pastors Alliance. He is also the founder and lead pastor of Legacy Church in Charleston, SC. He has been married to Tracie, his college sweetheart of 34 years, and has 3 children. Pastor Baird has been well educated having a Bachelors Degree in Religion / Philosophy from Mid-America Nazarene University; a Masters of Divinity (M. Div.) in Historical Theology from Nazarene Theological Seminary; and a Doctor of Ministry degree (D. Min.) in History of Christian Thought from Evangel Theological Seminary.
Dr. Baird was saved at age 18 and just a few months later received the call of God to the ministry.  From that early age he was holding revival meetings, speaking on college campuses and eventually became a Lead Pastor at age 24.  He was a pastor in a denomination until 1989, when after being baptized with the Holy Spirit, he was hired by a large, independent Spirit-filled church to begin a Full-Gospel Bible College.  The Bible College started with seven students and in 8 years had grown into several hundred students with extension campuses across the southeastern United States.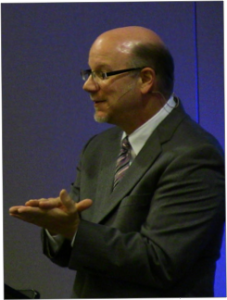 He has been a conference speaker, college professor, and international prophetic voice to this generation.  He along with his wife Tracie, founded Legacy Church in 2002, an interdenominational, Spirit-empowered, local church in the Charleston, South Carolina area.
Dr. Baird has also been a media analyst and commentator on talk radio, television, and news outlets concerning the application of Biblical principles in every arena of life including public policy. He also serves on several presbyteries of local churches giving oversight to local pastors and the churches.